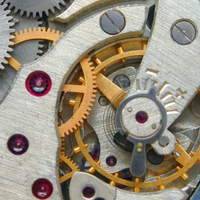 As a designer you regularly perform calculations and analyses for your design. Vink System Design & Analysis has put together an Engineering Toolkit for some of these calculations and analyses. This Engineering Toolkit consists of several software programs and an Excel spreadsheet.
These programs have been developed by Vink System Design & Analysis. You can download and use FlexBeam Lite, HertzWin and FlexHinge for free. Flexbeam Pro and TolStackUp are not free. The following programs are included in the Engineering Toolkit:
The software programs allow you to perform all necessary calculations quickly and accurately. The programs also come with an expandable material list and an extensive help function.
Click here for system requirements.
With the TolStackUp Excel spreadsheet you can perform and manage professional tolerance analyses.
What users say about the engineering toolkit software
"I use your software frequently and find them very useful". Olav, The Netherlands
"Convenient tool to use." – Rob, Netherlands, FlexBeam
"I can only be positive about the program, very practical." – Philippe, Belgium, FlexBeam
"First… thank you for the HertzWin software. I wish I found this prior to writing my spreadsheet." – Russell, Professor, Engineering Technology Design, USA, HertzWin
"I'd like you to know that your software is really helpful for my activity and I'd like to thank you for this tool and releasing it for free." – Karim, France, HertzWin
"I have been a user of the FlexHinge software for the past few years and have found it very useful." – Joey, USA, FlexHinge
HertzWin is recommended in 'Design Concepts for Precision Engineering Volume I', Susan van den Berg